Class of 2015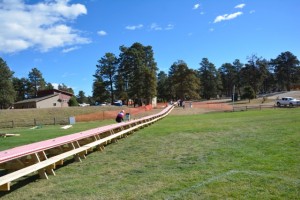 Our 2015 Leadership Evergreen class made valuable business and personal connections and learned about local history, non-profits, education, political process, economic growth and development, natural resources, county government and much more to support them in their role as leaders.  They committed to not one, not two, but three class projects:
Adopt a Highway in Conifer from Barclay Road to Highway 285,

establish a 501c3 for future class projects, and

build the world's longest picnic table to break the Guinness Book of World Records and donate the proceeds from the sale of the tables to local non-profits.  The picnic table project was completed in September 2016.