Our Board
Leadership Evergreen's Board of Directors meet monthly and serve a minimum term of two years, with eligibility for successive terms. Responsibilities of the Board include fiscal responsibility, module planning, curriculum supervision and implementation.
Many of our Board members are Leadership Evergreen graduates, as well as established and emerging leaders within our mountain community.
BOARD OF DIRECTORS
Originally from Southern California, Laura made Colorado her home in 2009. Laura is a Sales Executive with Chicago Title of Colorado and has been in the Title Insurance industry for the past 30 years. She specializes in developing partnerships with Real Estate Professionals to help grow their business through technology and state-of-the-art marketing. Laura goes above and beyond to provide value and impeccable customer service to her clients. Laura is a class of 2015 Leadership Evergreen graduate and helped set the record for the Worlds Longest Picnic Table. She has served on the Leadership Evergreen Board since 2016 and is the current President. In her free time, Laura enjoys reading, fishing and camping with her husband Brian. They live in Evergreen and have two cats, Butterscotch and Ponzo.
   Mary Jo Reinhard, Ph.D. Vice President
Mary Jo, Leadership Evergreen Class of 2015, currently serves as Vice-President of the LE Board of Directors and on the Programs Committee. She has 35 years of experience in urban education having served as a university instructor, school administrator, curriculum specialist, academic teacher, career-technical teacher, and currently – an educational consultant.  Mary Jo has a passion for developing leaders and is thrilled to work with aspiring leaders to serve the foothills community.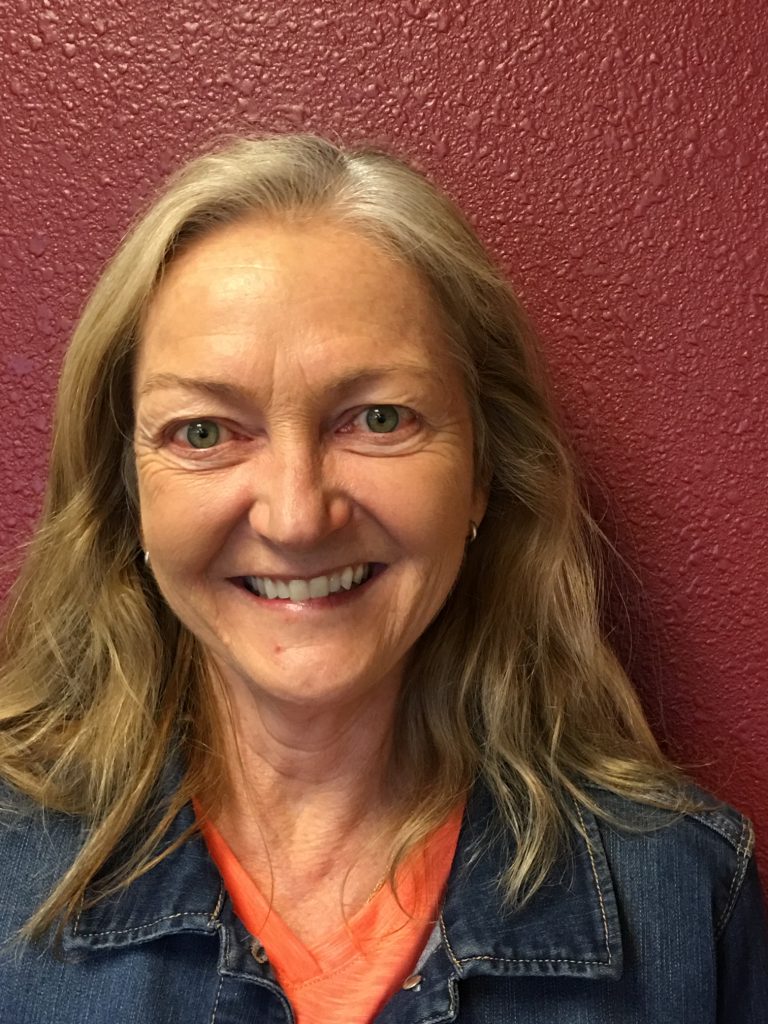 Kelly Haley, Past President
Kelly is a CPA, working for TIAA in their Denver office as a Senior Manager. She finds working for a company which values responsibility to society very rewarding. She moved to Evergreen from Santa Cruz, California in 1993.  A long way from the beach, she has satisfied her passion for the outdoors biking, camping and skiing in the Rocky Mountains.  Kelly joined the Leadership Evergreen class of 2013 to enrich her knowledge of this mountain community and what it has to offer its residents.  She served as a Board of Director for EChO from 2014-2015, was Co-President of Leadership Evergreen in 2015, and is LE's President from 2016-2017.
Cri is a serial entrepreneur and has founded or co-founded 7 different startups in mobile technology, pest control, tourism, transportation, advertising & landscaping. He spent most of his college career studying business in the frozen north at the University of Alaska Fairbanks. Today Cri is president of the Leadership Evergreen Legacy Foundation and he handles the operations for Colorado Family Dentistry which he owns and operates with his wife in Lakewood.  Cri graduated from the Leadership Evergreen class of 2015 and when he's not glued to a computer, Cri can be found mountain biking, running, climbing, or skiing the Colorado Mountains. He's also a big fan of woodworking and mechanics, so he spends most of his nights tinkering.  Cri is has two sons, Caydan and Emmett who he loves seeing grow up in the mountains.
Susan is a 2015 Leadership Evergreen class graduate and currently serves as Board Secretary and Chair of the Marketing and Communications Committee.  After meeting new community-minded people in the 2015 class, she was excited to join the Board in 2016.  With over 25 years in various Sales and Marketing leadership roles, the role on the Board utilizes her background.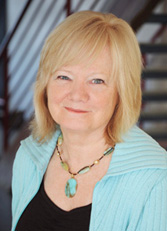 Ruth Morehouse, Ph.D

Ruth is the Co-Director of the Marriage and Family Health Center of Evergreen, Colorado which is the home of the internationally known Passionate Marriage™ and Crucible Approaches™ to psychotherapy.  She is a licensed clinical psychologist and AASECT Certified Sex Therapist, Diplomat Status.  She provides individual couple and family therapy to local and statewide clients and also has a large practice devoted to people coming in from around the United States and other countries to participate in an intensive therapy program in the Crucible Approach.  In addition she also provides training programs for therapists and supervises psychologists for licensure. Ruth is the 2017 President-elect for the Division of Couple and Family Psychology of the American Psychological Association.  She was a graduate of the inaugural class of Leadership Evergreen in 1996.  Since graduating, she has been involved on several different occasions on the LE Board of Directors including in 1998-1999, 2006-2007, and 2014 to the present, was on the inaugural committee for Skate the Lake in 1996 and has participated in organizing that event in several subsequent years. Ruth is also on the Board of Directors for Center for the Arts Evergreen (CAE) and has served as president of the organization for two separate terms.  She is the 2017 Treasurer for Center for The Arts, has served on the Capital Campaign Committee for several years and is actively involved in the CAE Capital Campaign Event Committee. Ruth is also a member of the Conifer Rotary organization and has previously served as President and chair of Rotary Student Scholarships.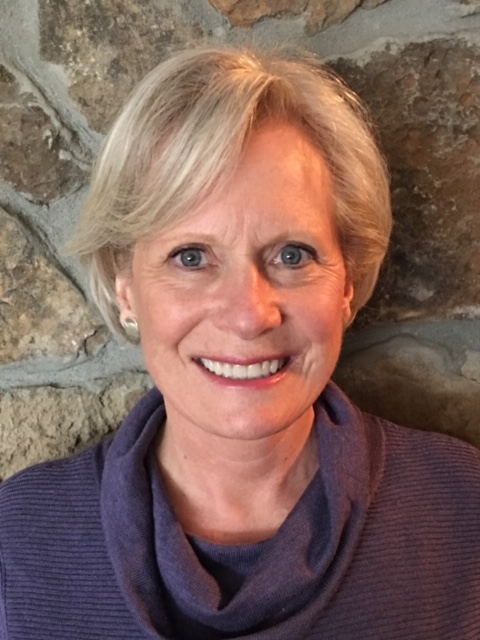 Nancy Williams

Nancy is a 2015 graduate of Leadership Evergreen and a 1989 graduate of Leadership Denver, is an attorney who is licensed to practice law in Colorado, California and Ohio. Nancy has lived in Evergreen for over 30 years and has enjoyed becoming more active in local community activities since her retirement. Prior to retirement she was a partner in an investment consulting firm where she focused on ethics training, fiduciary responsibility, strategic planning, auditing, legal compliance and board governance for pension funds, endowments and foundations. Nancy happily joined the board of Leadership Evergreen after relinquishing her leadership roles in national organizations related to her legal career. She and her husband, Jim Casebolt, enjoy traveling, gardening, and remodeling old cabins in the mountains.
Brenda is a graduate of the Class of 2017.  She currently services on the Communication and Marketing Committee of the Board.  As a local REALTOR® with Berkshire Hathaway HomeServices Elevated Living Real Estate, Brenda has a passion for the people and businesses in our local mountain community.  She is also a member of the Evergreen Chamber of Commerce and Women of Evergreen Businesses.
Originally from Iowa, Davis moved to Colorado in 2009. Since then he started his business within Edward Jones serving clients with their retirement planning needs. He has managed the Genesee location for the last 6 years of his career. Community volunteerism is very fulfilling for him and he is a graduate of the 2017 class of Leadership Evergreen. Davis looks forward to seeing many more classes graduate and the good they do in our community.
Janice is a graduate of the LE Class of 2017 & very proud of the 2 projects the Class worked on. Joining the LE Board, on the Finance Committee specifically, is a way for her to be more involved with Leadership Evergreen as it has been a great learning experience as well as a way to give back to a community that she have gotten so much from. Her "former life" is in social work but has since become a Professional Organizer at Clutterbug of Colorado, a business she started in 2017.  Originally from Ohio, my she has lived in Evergreen for over 4 years. Janice is married to Steve and has 2 daughters and a dog named Penny.
Joyce is a graduate of the 2015 Leadership Evergreen class and is currently on the Administration and Operations Committee. She enjoys being on the board as she feels LE contributes to the Evergreen community. Joyce is an owner of Endless Travel with an agency in Downtown Evergreen. She also serves on the board of Evergreen Downtown Business Association.
Kate is part of the 2017 Leadership Evergreen Class. She received her BSN from the University of Texas and practiced nursing in the area of Cardiology, went into hospital administration and then healthcare consulting.  After moving to Colorado, she did a 180 and got into the mortgage business.  The two fields actually compliment each other nicely!  She joined the Leadership Evergreen Board in 2018 as she believes in the mission and spirit of LE.
A graduate of the Leadership Evergreen Class of 1997, Pam's career has been in nonprofit management, specializing in producing large events and conferences, including the Boulder Creek Festival, the Colfax Marathon, Evergreen's first Skate the Lake and the Big Chili Cook-off.  She has served in every nonprofit role, and has consulted with organizations desiring to improve their capacity.  In addition, her volunteer service spans over 30 years.  Originally from New York, she's lived in Colorado for 44 years, during which she has become an avid athlete and outdoorswoman, enjoying backpacking, climbing fourteener's, and cycling. Pam is also a serious foodie and has written several food columns for the Canyon Courier.
ADVISORY COMMITTEE:
Lisa Austin is a 1999 graduate of Leadership Evergreen, has been an LE Board member for many years, and was Board President from 2009-2011. She has also served on the Evergreen Area Chamber of Commerce board. Lisa has lived in the Evergreen community since 1993.  As a Healthcare professional for over 35 years, Lisa has been involved in several healthcare and Urgent Care facilities in our community, as well as nationally. With a passion for healthy living, Lisa is an avid runner who participates in local and national races … and marathons. Lisa has a passion for this mountain community and stays active volunteering when possible.
Cliff Bowron is a graduate of Leadership Evergreen, Class of 2009, and served on Leadership Evergreen's Board from 2010 to 2016. He is currently on Leadership Evergreen's Advisory Board.  Cliff graduated from the University of Colorado; B.S. in Business Administration. He has been a resident of Evergreen since 1994.  In addition to Leadership Evergreen he serves on the Board of Directors for Center for the Arts Evergreen (CAE) as Past President.  He is on the organizing committee for the Mountain Area Home and Garden Show and is an eight-year Member of the Rotary Club of Conifer. Cliff is a local business owner of Branches Cabinetry and Design.  Thanks to Leadership Evergreen, we fondly know Cliff as 'Spiffy Cliffy'.
Peggy Eggers is a woman, wife to Peter and mother to the 4th power.  With a BA in English and certifications in Childbirth Education, Volunteer Management and Gerontology, her interest is in supporting people throughout the lifespan, and strengthening the communities in which they live.  Peggy was a national speaker, teacher trainer and writer in childbirth and parenting education, and directed the Volunteer Department, Gift Shop, Auxiliary and a Senior Wellness Program at Presbyterian/St. Luke's Medical Center for many years.  Volunteer experience has included her children's schools, the Boards of the International Childbirth Education Association (Colorado Coordinator, Western Director, Consultant), Colorado Healthcare Directors of Volunteer Services (Secretary, President), the Buchanan Park Master Plan Committee (Coordinator), and Center for the Arts Evergreen (Secretary, Capital Campaign Secretary and is  currently Board Vice-President).  She graduated from Leadership Evergreen in 2009, served on the LE Board from 2010 -11 and again from 2014 to the present as Secretary, Vice President and President, and is excited to help your class have the best experience possible this year.
John Ellis is now retired.  Previously he worked as Director of Community Relations for Evergreen National Bank. He is an Evergreen native, graduating from Evergreen High School in 1965. He was Captain of the football, basketball, and baseball teams, as well as Head Boy of student council. Evergreen High School was also his grade school. John married his high school sweetheart, and has four kids and 5 grandkids. John was part of the first 1996 Leadership Evergreen class representing the Canyon Courier and graduated with the Leadership class of 1999.  He is also a lifetime Leadership Board member, and currently serves on the LE Advisory Board.  John's life revolves around everything to do with Evergreen and the mountains.  As his fun job, he has been a fly-fishing guide and instructor for the Blue Quill Angler for the past 27 years. John has been President of many boards, most of which he's still on: The Evergreen Area Chamber of Commerce, Evergreen Trout Unlimited, Evergreen Metro District, Audubon Society, Downtown Business Association, and Evergreen Christian Outreach.  He currently serves as President of the Evergreen Park and Rec Board.  "I LOVE our town."
Pandora Erlandson's life has been defined by doing work she loves. She started as a special needs teacher, then worked for Habitat for Humanity for 15 years and now in real estate with her husband, John Erlandson.  They are PandoraJohnProperties at RE/MAX. Pandora moved to Colorado from Virginia shortly after college.  The cycling, rock climbing, camping, skiing and the many joys of our beautiful outdoors beckoned and kept her here since. In addition to their work as Realtors, she and John produce music events and benefits for the community, the most widely known being the "Boogie at the Barn" series, and the "Originals" music series benefiting the Center for the Arts Evergreen. Pandora is the MALT (Mountain Area Land Trust) for 2019. She and John live at the old Alderfer Ranch house and enjoy bringing the community to this special place.  Pandora was in the Leadership Evergreen Class of 2011
Eric D. Gill graduated with the Leadership Evergreen class of 1999, served on the LE Board from 2000-2003, then again from 2009 through 2014, and continues his service on the LE Advisory Board.  Eric has been a member of the Evergreen Rotary Club since 1999, has been involved in RYLA and numerous community service days with Rotary.  He was a Chamber of Commerce Board member from 2010 to 2013, and has been a Chamber member since 1997.  He helped start Leadership Summit County in 2004, served on the Chamber of Commerce Board in Frisco 2006-2009, and sat on the IC board 2007-2009.  Eric has owned Bear Paw Stanbro Property Management since 1997, and owned Mountain Managers in Frisco 2003-2009. He was born in Carthage, Texas, but moved to Colorado when he was 2, so he is 'almost' a native. He has a wife of 10 years (Tera) and 2 great kids Dixon-6 and Tate-8.
Melanie Warsinske Nuchols served on the Leadership Evergreen Board from 2007 to 2015, as President, and is now on the LE Advisory Board. She has been active in the Evergreen area since she moved to Conifer in 1980 and Evergreen in 1988. Born in Washington D.C., Melanie was raised as an Air Force dependent and had many opportunities to travel the world while growing up. She received her BFA from Texas Tech University with a major in Painting/minor in Ceramics; not to mention fitness being an important part of her life too. Melanie owned and taught at the GetAway Workout studio from 1984 – 1988; then was General Manager of Evergreen Fitness & Tennis Center until 1996. Throughout her 'working' careers, she has continued with her artistic endeavors and now, is a full time abstract oil painter and works part-time at Mountain Resource Center as the Donor Relations Manager. Her artwork is currently represented at Mirada Fine Art Gallery located in Indian Hills, Co.; Poison Creek Design in Park City, UT; and Moo Country in Red Lodge, MT. As a longtime resident, past employment positions also include: Seniors' Resource Center Volunteer & Marketing Coordinator; President of Evergreen Area Chamber of Commerce 2005-2010. Melanie's love of the community includes support and service to many local organizations, Board of Directors for the Downtown Evergreen Economic District (DEED), Jefferson Economic Council Ex Officio, Colorado Chamber of Commerce Executives, Evergreen Area Chamber of Commerce, Evergreen Fitness & Tennis Center and Cougar Pride for Youth. Other service includes volunteerism at Evergreen Middle School, Senior Resource Center Advisory Council, Jefferson County Task Force, Jefferson County Sheriff's – Citizen's Advisory Council, Publicity Chair for American Cancer Society Relay for Life 2003, EAPL and Rocky Mountain Yorkie Rescue. Melanie's art can be seen at: www.melaniewarsinske.com.
Sharon Trilk is a graduate of the Leadership Evergreen Class of 2013 and joined the LE Board in 2016. Born and raised in Cincinnati, Ohio in a farming family, she's a lifelong suffering Bengals fan who has embraced an energetic work ethic, perseverance, adversity, and a positive outlook while striving to inspire, engage, and motivate others to be their best. A former research scientist, she left her career studying ALS (Lou Gehrig's Disease) to raise her two kids and ended up finding a new passion in serving the community through purchasing and operating her own business, MyMountainTown.com, a website designed to connect the mountain area's businesses, nonprofits, and community members so they can share information, news, and events to help inform one another and make our community thrive. She also serves on the Board of Directors for the Friends of Staunton State Park and numerous committees for the Conifer Area Chamber of Commerce. If she can be pried away from the computer, you'll find her gardening or sitting on her deck with a book and a glass of wine while enjoying the sunshine and some good music!
Bob Wallace, MHA, LFACHE, Bob Wallace, MHA, LFACHE is the President and Founder of Wallace Health Strategies, LLC, a company dedicated to working with Rural Hospitals and Clinics.  Bob has worked with numerous rural hospital boards in developing Strategic Plans and working with hospital boards around their roles and responsibilities. Prior to starting Wallace Health Strategies, Bob worked for St. Anthony Hospital as their Administrator for Outreach, developing rural relationships and providing connections to clinical and administrative services for Rural Hospitals in Colorado.  Bob also served as the Owner's Representative for the building of the new St. Anthony Hospital in Lakewood.  This required him negotiating successfully with the purchase of property from the Federal Government and working closely with the City of Lakewood.  In 2010, Bob moved to Centura Corporate where he started Centura's Corporate Rural Outreach program.  Bob has over 23 years of experience serving rural healthcare in Colorado.
Bob is a Life Fellow in the American College of Healthcare Executives and is the recipient of the 2010 "Rural Health Excellence Award", presented to him by the Colorado Rural Health Center.  He is the Treasurer of Leadership Evergreen and an active Rotarian.