Leadership Evergreen
---
Greetings Fellow Alumni of Leadership Evergreen!

I think that we can all agree that we are some of the luckiest people alive to call this incredible mountain community our home. What makes Evergreen so great? While it's true that each and every day we awaken to pristine beauty and wildlife sightings unknown to most Americans, it's more than that.

It's the fact that so many people care so deeply about Evergreen that they gladly serve our community by becoming involved in area organizations that enrich our lives. Take a look around and you will see graduates of Leadership Evergreen present in many of these organizations. To date, over two hundred people have graduated from the program. The LE Vision is to develop vibrant, aware, and active local leaders for the betterment of our mountain community.

The current board of directors is sending this note to ask you to invest in the future of Evergreen by supporting Leadership Evergreen. The suggested donation is $50, or more if you wish. Your donation will be used to support programming for the incoming class of 2022.



Thank you! The Leadership Evergreen Board of Directors
Leadership Evergreen Welcomes the Class of 2022!
Patty Delucas
Laura Brooks Veckerelli
Ann Lacy-Balliet
Elizabeth Brothers-Varnell
Nancy Judge
Saraben Turner
Gil Gulbrandson
Jena Questen
Cynthia Lempke
Jenna McMenonman
Chris Davis
Zachary Pitman
Leadership Evergreen Welcomes Two New Board Members!  

Kristi Franke is a 2019/2020 Leadership Evergreen graduate and is excited to support the mission and goals as a board member. She has enjoyed a 35-year career as an administrator and business consultant, helping entrepreneurs, physicians and their support teams navigate change. She held leadership roles for professional organizations throughout her career and now enjoys volunteering for several boards and fundraising events in the Evergreen area. Kristi is a member of the Colorado Cattlemen's Association and volunteers to support rural lifestyle. She and her husband Tom moved to Evergreen in 2016. They raised their son and daughter in Eureka, Missouri, have one grandson and a second on the way. She enjoys spending time with her quarter horse mare, looks forward to expanding her photography skills, and spending time with her grandchildren.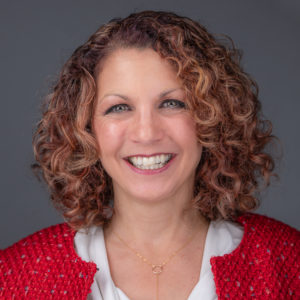 Maria Wilson is a graduate of the 2019/2020 Leadership Evergreen class and will serve as Secretary on the board.  She enjoyed her LE experience so much she decided to stay on and assist others going through the program.  Maria settled in Evergreen six years ago and fell in love with the sense of community she has experienced while living here, and has been a realtor in the Foot Hills area with PandoraJohnProperties for the past two years.  She is happily married to Kyle Wilson and a mother of two adult children.  She is very active with her husband Kyle as well as the PandoraJohnProperties team in assisting the community with various fundraising events.
Update on Class of 2019/2020 Water Fountain:
While the water fountain installation was completed, due to various issues beyond anyone's control, the water fountain will be inoperable until Spring of 2022.